Dismantling
Remove the worn out bushings from the frontal and rear lugs of the leaf spring and from the car's frame brackets by any suitable way.
Clean the bearings in leaf spring's lugs and the bearings in the frame brackets from rust and dirt.
Rate the degree of wear and damage of the fixing elements to the car's frame. Replace if necessary.
Installation
Compare the diameters of the bearings and new bushings. Make sure of right choice of the bushings.
Lubricate the new bushings and bearings in the leaf spring lugs, brackets with the grease supplied in the kit, or any other consistent grease.
Install new bushings into the lugs of leaf spring and car's frame brackets.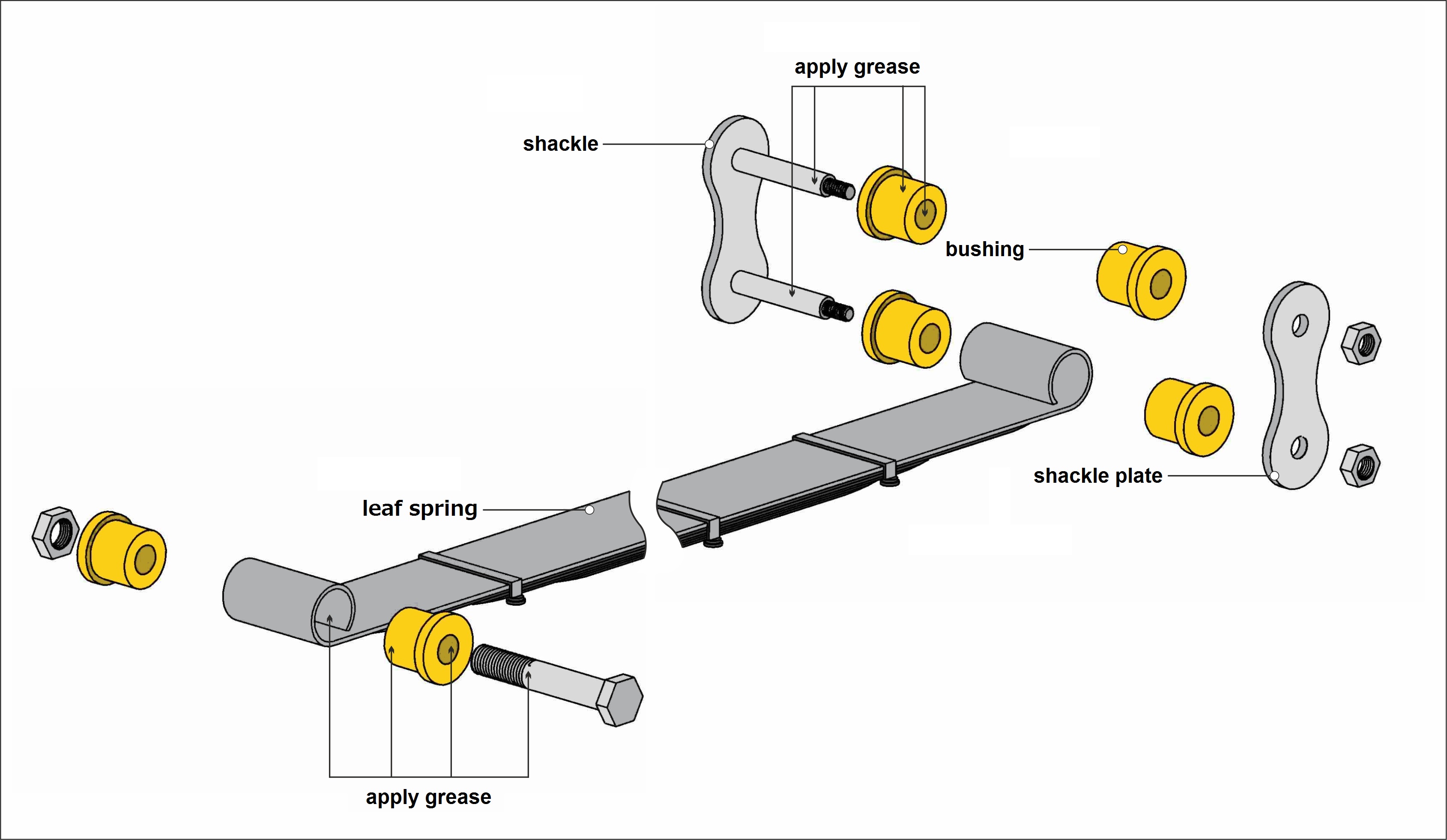 Attention! The tightening of the fixing bolts must be performed on the loaded suspension, when car stands on wheels on the plain surface. Tightening force is according to the manufacturer's recommendations.